The Rough Draft Diaries Paid A Visit To Haunted Toledo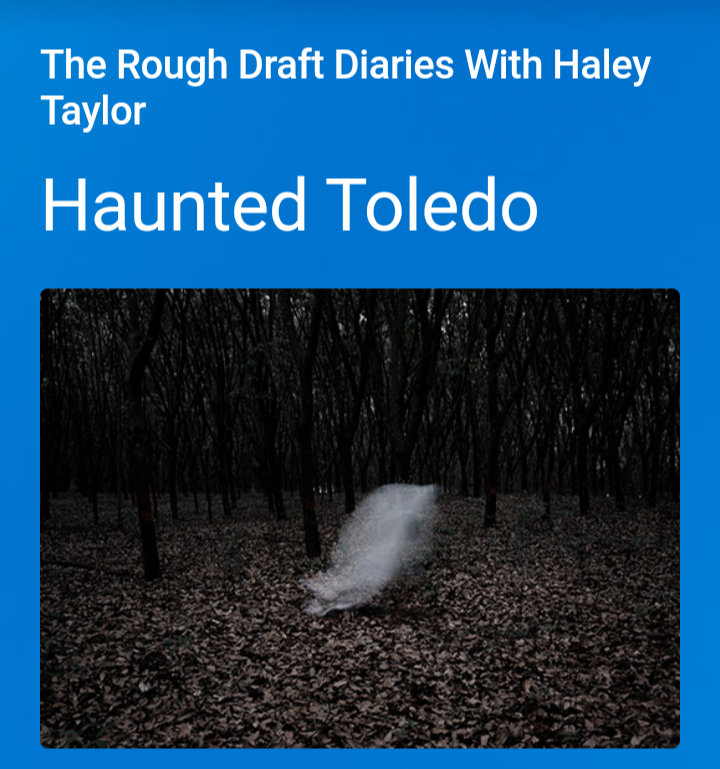 Haunted Toledo's Christopher Tillman was a featured guest on this week's episode of The Rough Draft Diaries, hosted by Haley Taylor.
Each week, the Rough Draft Diaries spotlights a member of the community. In anticipation of Halloween, this week the spotlight was turned towards the work we do here at Haunted Toledo.
As a fan of the Rough Draft Diaries, it was a great honor to be selected for an interview!
You can listen to the segment here: https://www.wgte.org/radio/podcasts/rough-draft-diaries-haley-taylor/haunted-toledo
You can hear the latest episode of the Rough Draft Diaries every Wednesday morning at 7:45am on WGTE FM 91.
Follow the podcast on Facebook! Rough Draft Diaries on Facebook
And visit their page on the WGTE website! Rough Draft Diaries